Alerts
$99/month
Core Service
Trade Entry Alerts
Customized Watch Lists
Ideal for active day traders!
Included in Trial!
Positions
$399/month
Includes Alerts
Premarket Updates
Access to Every Position
Perfect risk-control solution!
Included in Trial!
Masters
$999/month
Includes Positions
Customized Strategies
Live Brokerage Connection
Ultimate robo trading app!
Included in Trial!
Just $30 for 30 Days
Our trades are 100% quantitative.
No charts. No emotion. Pure math.
We don't care about analyst ratings, forecasts, or opinions.
And neither should you.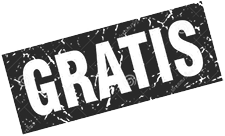 Not ready? No problem!
Register to receive total access to Quant Speak absolutely free.
We'll break down select trades, analyze global markets, and explain our mathematical approach!